"Experience is the best teacher', is probably one of the most influential pieces of advice when on the hunt for employment. Better yet salaried employment,because at this point you PUT in and better yet  PAID for your 120+ credits so now you want your 120k salary…right?
WRONG!!
In the wise wise words of Rihanna it will take WORK, WORK,WORK, WERKKKKKKK!
The interviewing process ALONE  will be a PROCESS!
The good news is that if you prepare yourself ahead of time you can get a yes within a few months and on your way to gaining experience, your 401k benefits, and eventually your salary.
Entry Level positions are your Frenemy
I think this is one of the hardest but quickest lessons I had to learn when searching for employment. Your dream job won't just happen straight out of college, and that's because if you're reading this 9/10 you aren't dreaming of an entry level position, and an entry level position my friend  is what you're guaranteed to get.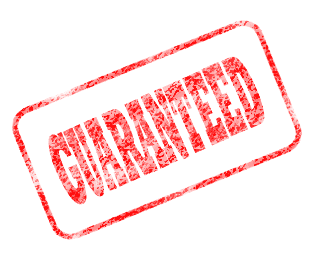 This is because when making the decision to be apart of a company, no matter the size. There are  too many moving parts of the company for you to be sent straight to management (if that's your goal). You have to know what you're apart of before you hope to garner leadership within it  .
Which is why your friend who did the summer fellowship for the past two summers may have a supervisory role, but you .. welllllll you have to put your time in.
But just wait…your time will come.
What you do NOW  is Google or Bing top companies to work for in your area in your desired industry. Then you head to their main website and find the careers section which is often times at the bottom of their website and  look through all positions and apply.
If there happens to be no positions posted you then find the human resources  AND department leader contact email (don't forget linkedin is your friend),  and then send a stellar introductory email with your polished cover letter and resume. This may yield a response that they have a position available,no response at all, or unfortunately a decline that they are not actively hiring at the time. Either way you will then precede like this until all the companies are crossed off. Then you will make going to INDEED a daily priority where you will apply to ALL positions you qualify for  until you get offered a position.
BUT WAIT…
I know you may want to work in public relations , marketing,or human resources, but don't look over those customer service  positions.  Customer service is a great entry level position, because it polishes your administration, communication, and overall particular product or service knowledge. Which becomes a great example to show your work ability and work ethic so that when you are ready to move up with a company  or out to another one,  you've acquired an extensive wealth of universal  transferable skills
With Every Interview Comes A Lesson Learned
If you don't first succeed, TRY, TRY, AGAIN! Although do it with the mindset of fixing any mis-steps that you may have initially done. Expect to go on about a minimum of five interviews, and at each interview you should be sitting up a bit more straighter with your follow-up questions a bit more detailed. Applying is the easy methodical part, but the interview process is the hard part because often you don't know what to expect. Although sites like INDEED and GLASSDOOR help ease some of the uncertainty by offering  current and former employee reviews of their interviewing process, as well as their overall experience when working for a company. This information becomes vital when you're sitting in your interview and are asked the all too predictable question of , "Why do you want to work here", and if stumped you can then rattle off some of the reasons current and former employees wanted to work there.
I'm not saying this is ideal, but to be honest some of the first  companies you might work for might not be the company you're dying to be apart of. Although with those student loans, car payments, and life expenses looming. You need employment and FAST!!
 Entry Level is NOT forever
If you have big dreams for yourself. Please don't get caught up in the comfort of knowing just your entry-level position. Always remember that all things are temporal so before you know it, your time as an "entry-level" employee will be over and you'll be a few steps closer to your DREAM job. It's up to you to ultimately  decide if the first or second company that hires you has the ability to promote you towards what  you want to do and if not, YOU  need to polish up your resume and get back on the market.  Though loyalty is important, servitude is not the solution. This is important to remember when preparing for interviews, because companies  want to see that you have a vision for yourself.They want to know that they're hiring a fresh mind that can not only live  up to the mission statement of the company, but furthermore can  come with innovation and new talents  that will help push the company forward.
Overall
The major keys to landing  solid employment after college is research, persistence, and resilience. Having these 3 traits when trying to find your lane in the work force will get you hired quicker than all the others. Just always  remember that though it may take time, all things come to those who work HARD!
What is your dream job and what do you intend to do to get there?
406 Total Views
1 Views Today