I know we probably all seen the ads, and did a silent praise dance that Kerry Washington as  Neutrogena's new brand Ambassador/Creative Consultant,  was helping with the color expansion of their foundation line. Although Neutrogena is BEYOND LATE in terms of taking the initiative to diversify their foundation spectrum. Late is truly better than never, and the foundation is so good I just wish they hadn't waited so long…
What I love about this foundation is that it provides a great light-weight appeal, while providing light to medium coverage, that gives off a healthy natural look. I was a bit apprehensive  upon seeing that the foundation had SPF20, because more times than most that typically means your makeup will give off that #ashy finish after it has settled. Although with this foundation you don't have to worry about that. It truly does give off a great silky finish that doesn't look as though you have much makeup on at all.
One issue that I did run into concerning the foundation was that it was a bit runny. It appeared to have the consistency of a lotion, and I actually ruined one of my favorite dresses when I wasn't being careful and the foundation splattered from my brush to my dress (*sad face*).  One way I combat this issue is  by using a wedge sponge or my beauty blender when applying. It helps to soak up the foundation so that it's not causing a last minute wardrobe change.
In terms of Neutrogena's claim that it will "improve skin's texture, tone, or clarity". I would say that the product's is very lightweight, and when removing it,  I didn't feel as though it was "cakey" and clinging to my pores. Although I don't know if my skin texture, tone, and clarity were improved by the makeup. I consistently use Ambi's cleansing bar that does in fact clear my skin, tone, and texture and has done so for years. So i'm a bit  hesitant to give the credit to this foundation for my skins progress. Although the product in terms of removal made my skin feel good.
Overall
I definitely would recommend this foundation for those in need of an everyday foundation that won't clog up your  pores, and will provide a great silky smooth finish. For under $16  Neutrogena's Healthy Skin Liquid Makeup provides great benefits to now a BROAD SPECTRUM of individuals and for that
THANKS KERRY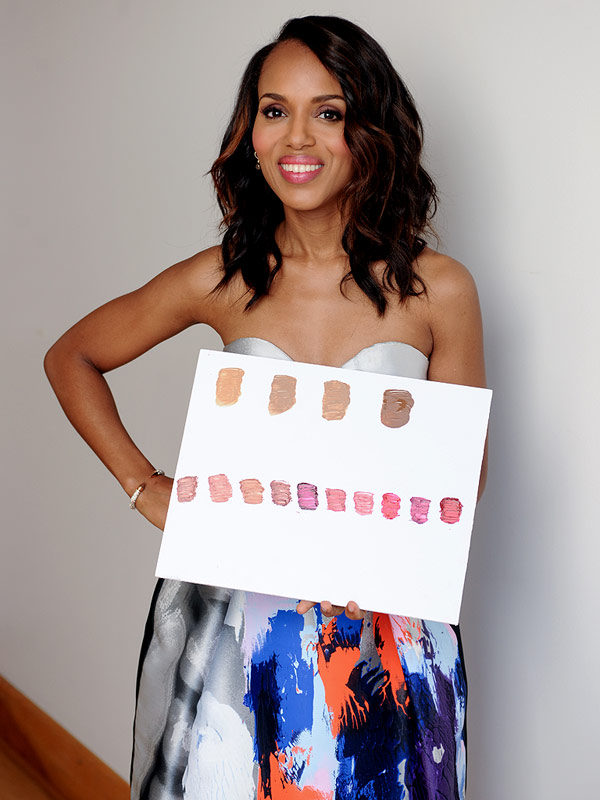 699 Total Views
1 Views Today